Koh Samui Guest Stylist: Patrina Morris, Singer/Songwriter
By
Paul Sexton / London /
in
We Love
on

June 8, 2012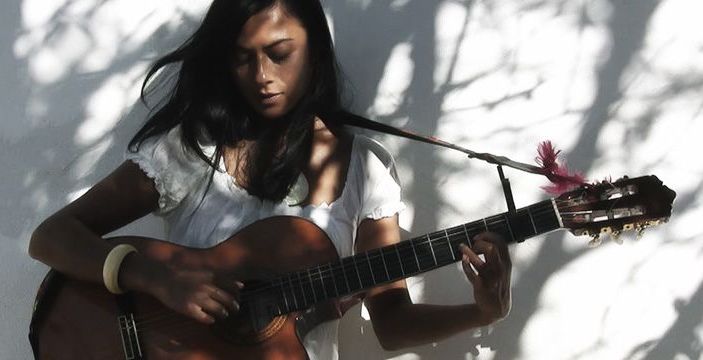 I first met the very talented beautiful Singer/Songwriter Patrina Morris six months ago on fb, as you do! Patrina lives in Portugal and we have kept in touch since online and got to hang out at the weekend as she is in London for a couple of days.
Patrina was born in India to Anglo-Indian parents who moved to England when she was six months old and was brought up in North London.
Before Singing/Songwriting, at the age of sixteen Patrina was spotted whilst working in a local restaurant by a model scout and a very successful modelling career was launched. Patrina's modelling led her to work in the fashion capital cities such as London, Paris, Milan, New York and Tokyo with fashion shoots in some the worlds most exotic destinations. Patrina has appeared in Italian and German editions of Vogue, Elle and Marie Claire.
Patrina loved modelling and fashion but her real desire was to become a Singer/Song Writer and started working with Paul Oakenfold, Talvin Singh, Andrew Hale ( Sade)  and Jon Klein (Siouxsie and the Banshees).
Patrina grew up with the London underground music scene, such as drum and base and has enjoyed working  with leading dance djs and producers, but only discovered her love of  Bossa Nova whilst living in Portugal. One day while learning the guitar in a small village near where she lives, Patrina met Ze Francisco (guitar) and they formed their band from friends of Ze's, Paulo Machado (Bass and fender rhodes) Joao Francisco de Jesus (drums) and  Joao Pedro Guerreiro  (Rhodes and piano).
They would meet at Patrina's farm house deep in the Portuguese countryside (her nearest neighbor is a mile away) and play in the sun, go diving for fish and oysters in the nearby ocean to barbecue later in the evening.
Patrina and the band created her beautiful sultry sound which is reminiscent of the early beach samba sound of Brazil in the 70's. Patrina uploaded the tracks on Myspace and now has half a million fans and licensing deals in the USA and Japan.
Patrina's New EP "Even in the end" is scheduled for release mid July 2012.
You have the voice of an angel, when did you first realise you had this gift?
I'm not sure if I think of it as a gift…..its just what I do…..and I am glad people seem to like it.
If it makes people happy and lets them dream a little…. then that makes me smile…….and its good all round.
[soundcloud url="http://api.soundcloud.com/tracks/21450262″ params="=true&show_artwork=true&color=D08080″ width="100%" height="166″ iframe="true" /]
Why did you choose the musical direction of Bossa Nova?
I would call it more of a hybrid of Bossa, Easy listening and Love songs!
Having said that I have always loved Brazilian music because of the feeling….its so warm and sensuous and always takes you somewhere else.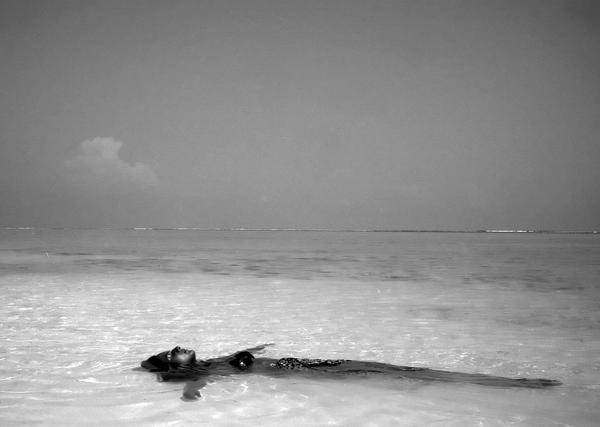 Why did you move to Portugal? And what keeps you there?
I was quite tired of city life and wanted a change, I wanted to try something new.
Lots of things keep me here the "furballs" (my 3 kitten-kats and dog) all of whom found me as babies abandoned and alone, the fresh air, the sun, the fresh food, and the pace of life!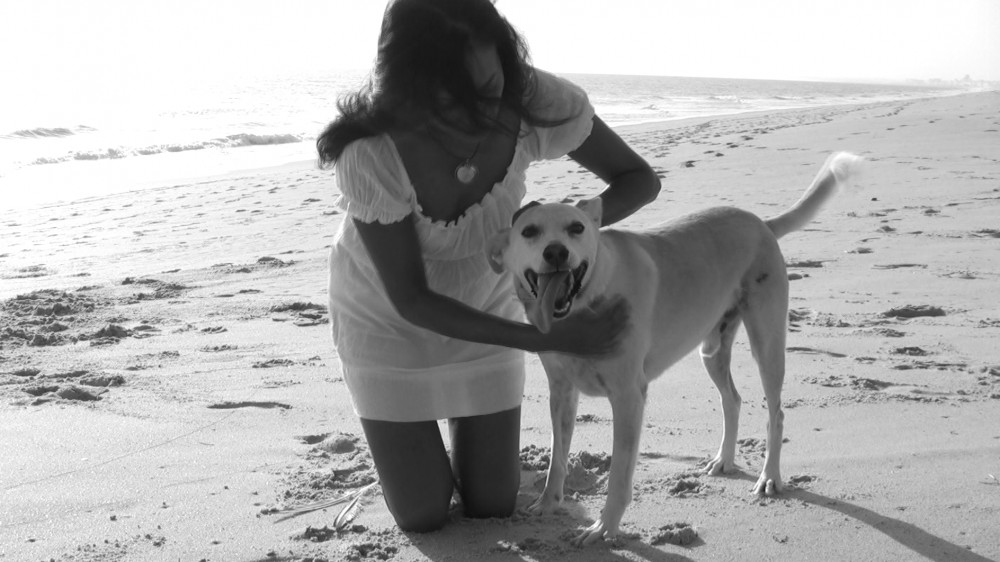 You have thousands of facebook friends/admirers, have you had any super crazy fan that have taken things a little to far?
So far, so good……they are well behaved…..lol!!
I know, it can seem a little crazy on my pages sometimes, so much "love" its really overwhelming !
[soundcloud url="http://api.soundcloud.com/tracks/21390090″ params="=false&show_artwork=true&color=D08080″ width="100%" height="166″ iframe="true" /]
Your new EP "Even in the end" when is it scheduled for release and which is your favourite track?
At the moment they tell me the 2nd week in July…
It's hard for me to single out one track in particular as all the songs on the new record are quite personal and have different meanings for different times in my life….so I just can't choose one favourite! In a sense I have already chosen my favourites by releasing only EP's…..I write many more songs…..but I try to be strict and only release my best five at any one time.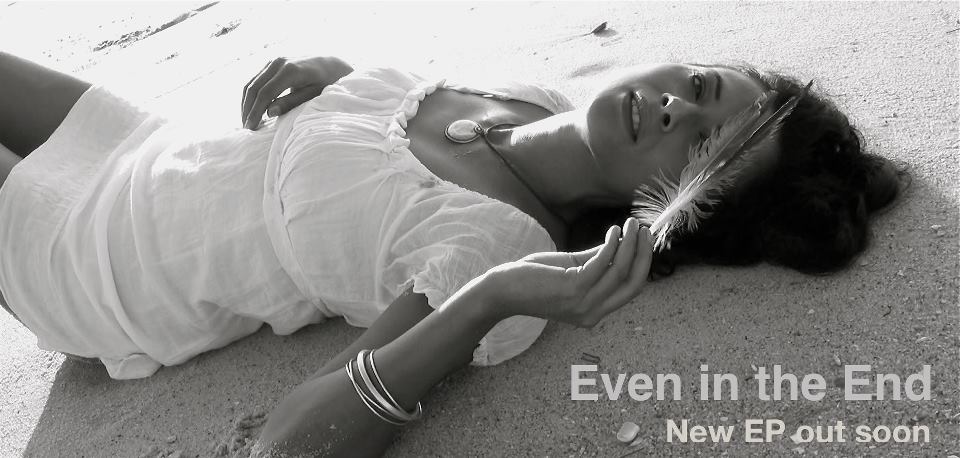 If you could duet with anyone in the world who would you choose?
Hard one, there are so many…..I suppose contemporary and top of my list would be "Jose James" he has such a beautiful voice and style!
Childhood dream and mad one, but I have loved his voice forever…… "Lionel Richie" he was so amazing in the Commodores and every time I hear the "live" version of Close to you, my heart just melts…
Lionel Richie and the Commodores at the Apollo
You are a lover of cats, what comes first…..Music, Boyfriends or Cats?
You know they're all equally important to me……..soooooooooo no favourite….LOL !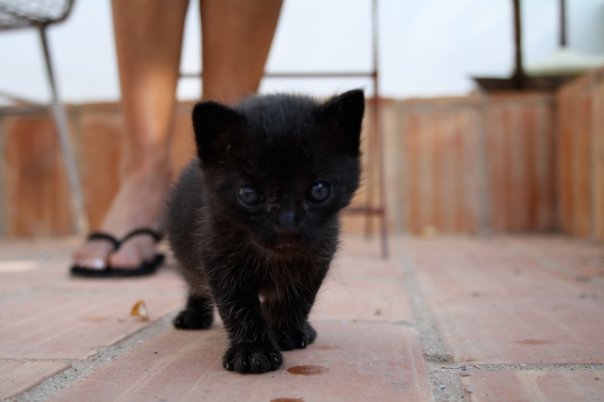 One of Patrina's Cats, Michael Jose
What's excited you most whilst making your new record?
Having to learn a lot while recording this time, also mastering protools so that I could edit a lot of things myself "thank you" Paul Groucho Smykle ", spending time in London, working and hanging out with old friends who are also playing on the new record, and eating lots of Jamaican food while recording!

When and where can we see you play live and what would be your dream venue?
At the moment, I am still looking at "promoters" and hoping to find someone soon.
The dream venue would have to be Madison Square Gardens.
[soundcloud url="http://api.soundcloud.com/tracks/37983498″ params="auto_play=false&show_artwork=true&color=D08080″ width="100%" height="166″ iframe="true" /]
What's your favourite fashion shop in the world?
So many…..but top of my list Lanvin, Ferragamo,…..and Koh Samui of course!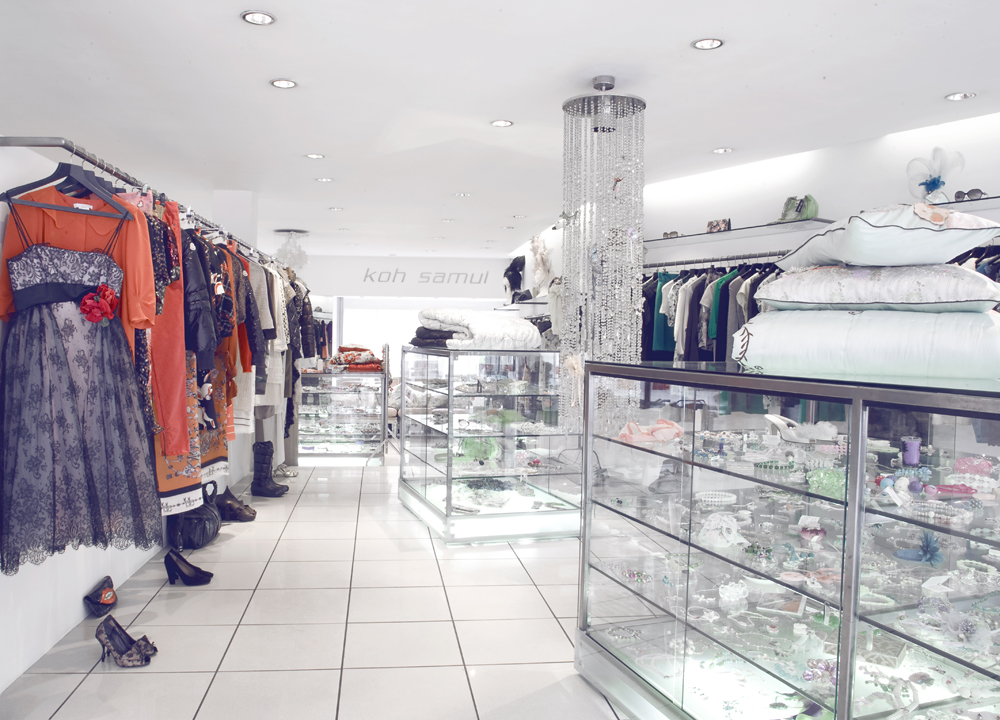 Koh Samui Shop, London, 2009
GUEST STYLIST: PATRINA MORRIS 'LOVES' FROM THE KOH SAMUI STORE.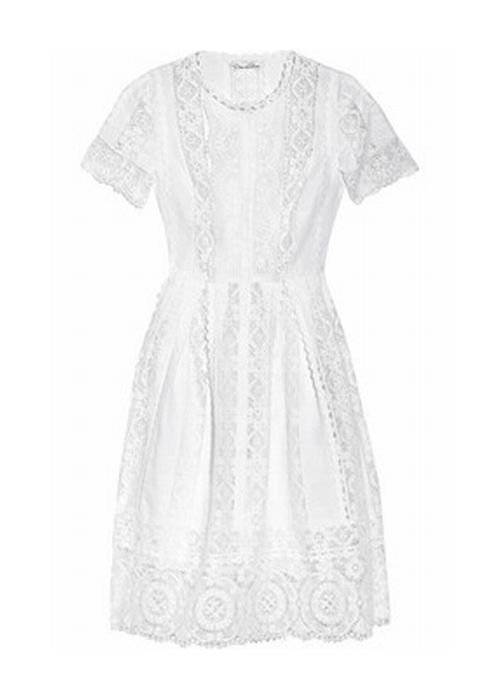 "Lovely for summer daytime or evening, beautiful detail in the lace….it's so pretty and 'girlie' yet grown up."
 Buy Online net-a-porter.com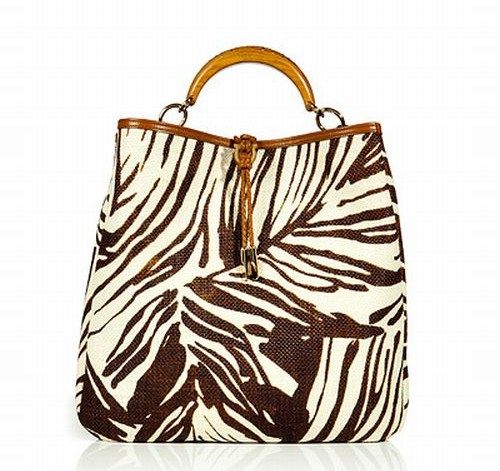 "Beautiful design and print, I just love Ferragamo……the perfect bag for running around town in the summer"
Buy Online stylebop.com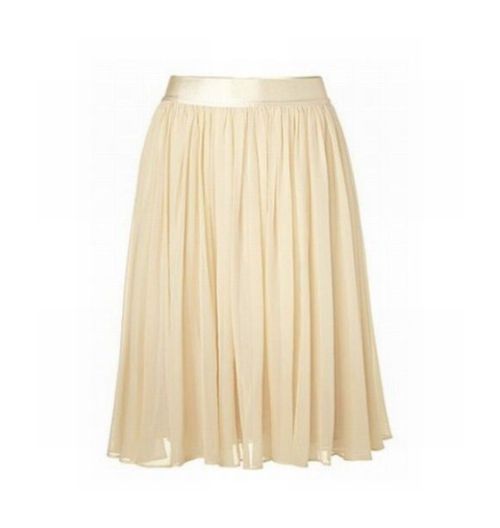 "So feminine……I love that you can dress it up or down depending how you're feeling and still feel like a princess…lol !!"
 Buy Online stylebop.com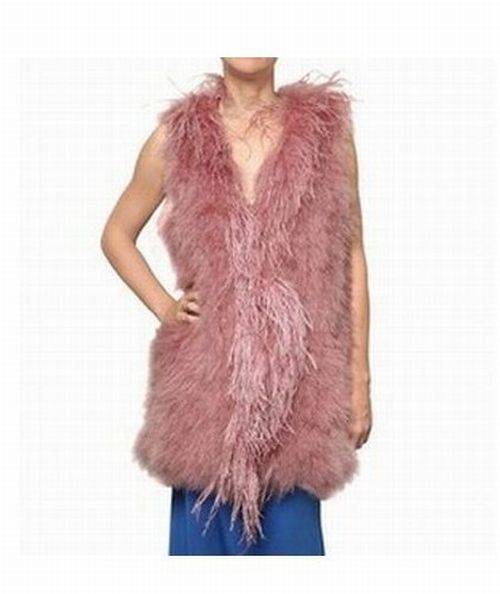 "It's always nice to have something a little over the top."
Buy Online luisaviaroma.com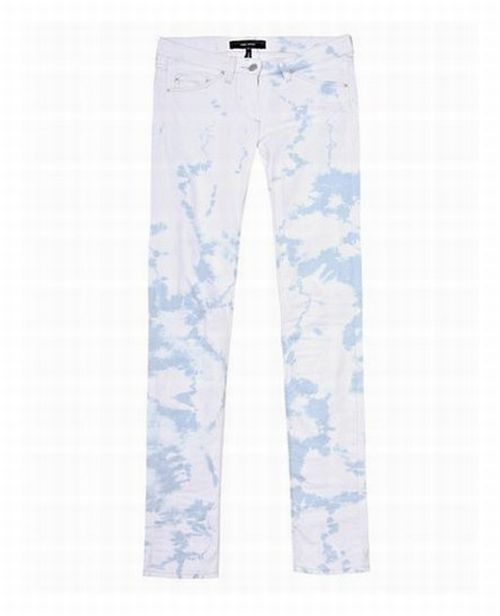 "Anything a little hippy or 70's inspired is always great, love the colour perfect for running around in."
Buy Online matchesfashion.com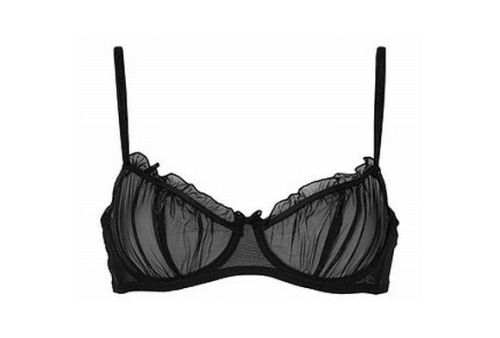 "I think it's always difficult to find a comfortable, yet pretty bra……Chantal Thomass for me, makes the most wonderful bras and panties….this one's great!"
Buy Online stylebop.com
.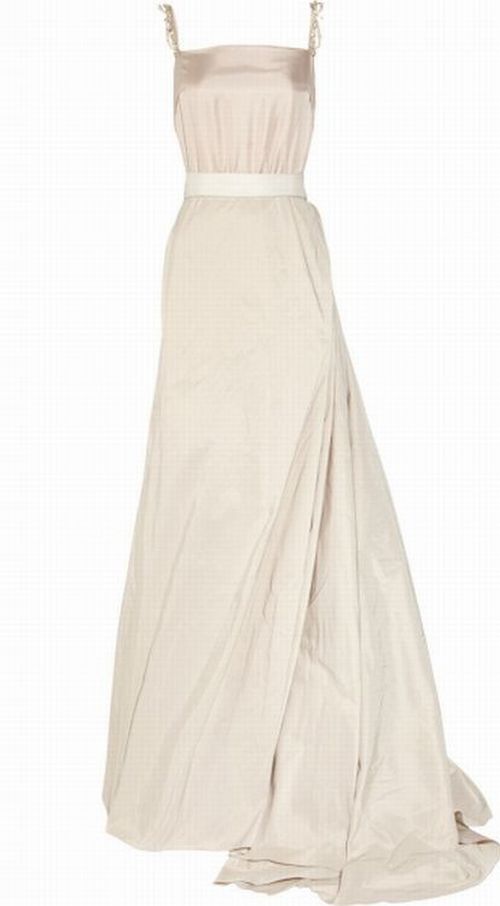 "Simply beautiful and chic for a special evening……I am a big fan of Lavins elegance!"
Buy Online luisaviaroma.com