The Margiela Spectacle
By
Talita Zoe / London /
in
We Love
on

November 26, 2013
I was first introduced to the Maison Martin Margiela collection in 96′ by fashion agent/pr Kate Monkton. Kate advised us that it was a collection we had to see.So we made the appointment and on our next buying trip to Paris had an appointment with Axel Keller the Sales Director.
Anyone who knows Axel knows he is a very straight talking serious man, but very pleasant at the same time. Tall and dressed in a long white lab coat, he showed us into a beautiful large warehouse style showroom where everything was white, the walls, tables, chairs, floor, everything white and all of the sales team in their white lab coats.
This surreal scene was pretty forward thinking in those day's as we had visited lots of showrooms, but Paul and I had never visited a showroom before that looked like a laboratory where everything  was colourless and sterile yet so very artistic. The collection was amazing and very special so of course we bought it!!!
Below we feature a part of the Martin Margiela collection that is currently doing exceptionally well, Margiela eyewear available at avenue32.com.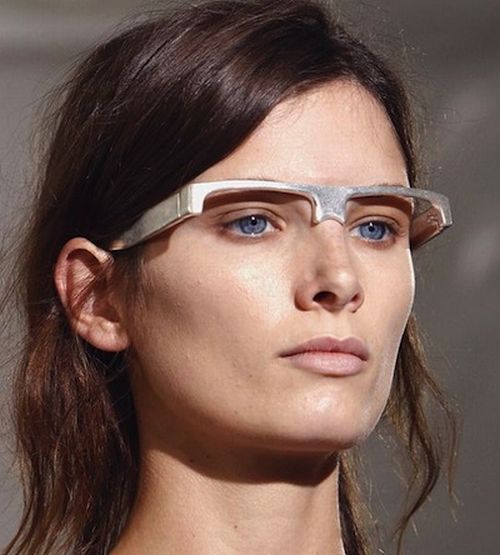 Maison Martin Margiela Eyewear Collection 2013 showed no lenses just a brow bar.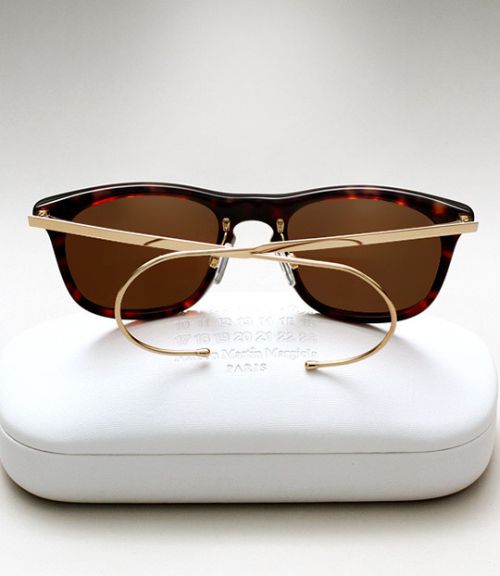 Maison Martin Margiela Tortoiseshell Vintage Wayfarers
Available at avenue32.com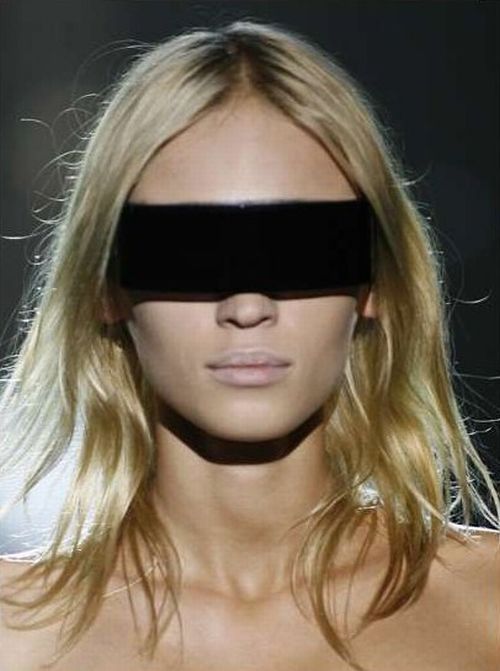 Maison Martin Margiela adapted its iconic Replica line to include replicas of vintage eyewear that was sourced from around the world. " As with clothes, the idea of a 'replica' is to 're-propose' vintage models as they are, while changing materials and colours" Martin Margiela spokesperson.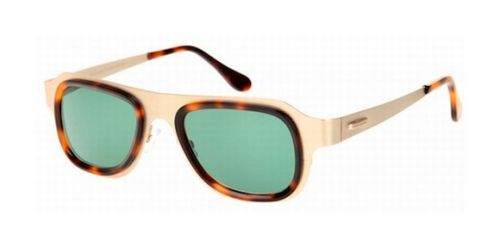 Maison Martin Margiela Gold Steel D Framed Sunglasses
Available at avenue32.com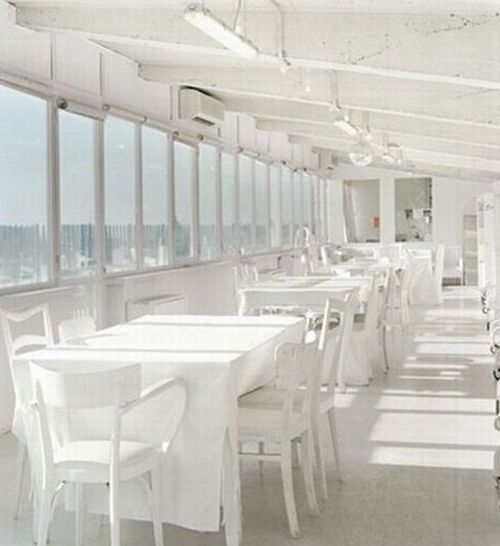 Maison Martin Margiela Showroom in Milan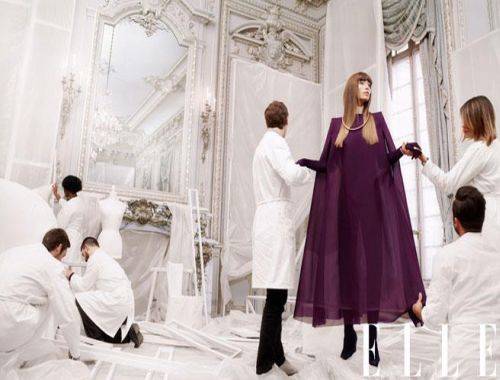 Launching his label in 1989 Maison Martin Margiela concept collections reveal the talent of the modernist Belgian designer. Margiela has been critically acclaimed for his forward thinking approach to fashion. His resume includes Assistant Designer to Jean Paul Gaultier and Creative Director of the Hermes women's Line. Margiela has delved into a variety of sectors including shoes, lamps, couches, pen accessories and sunglasses.
Martin Margiela eyeware has been snapped up by many celebrities and boutiques worldwide the collection is available at avenue32.com .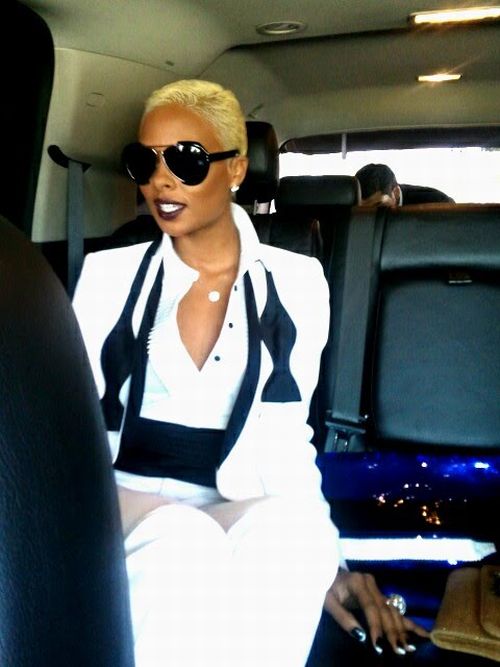 Eva Marcelle Wearing Maison Martin Margiela Sunglasses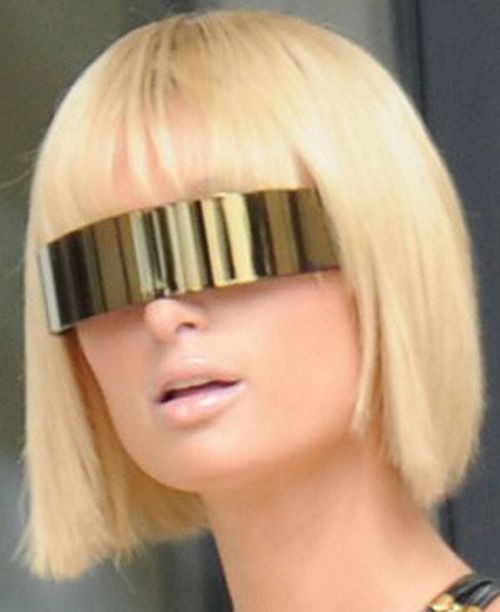 Paris Hilton In Maison Martin Margiela Sunglasses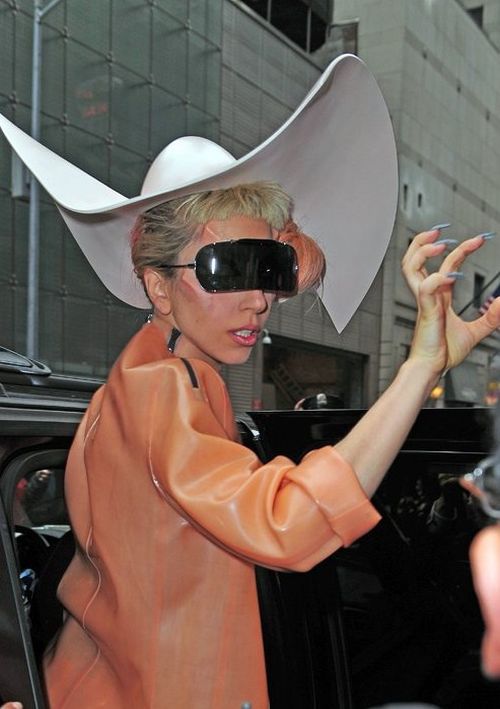 Lady Gaga Wearing Maison Martin Margiela Sunglasses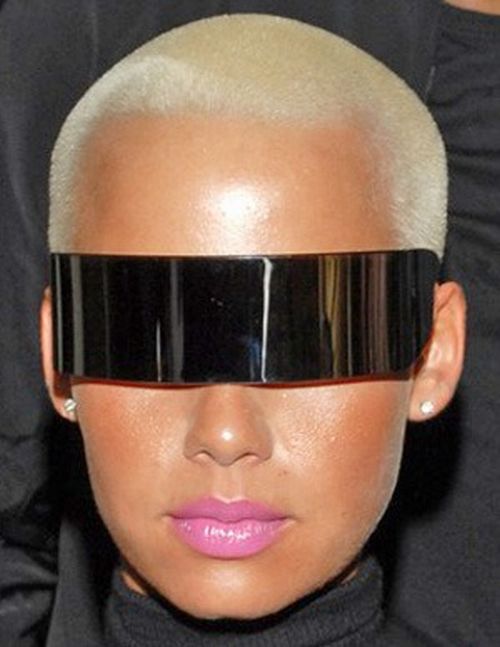 Amber Rose wearing Masion Martin Margiela Sunglasses
The Margiela fashion house A List following of celebrities, also include the likes of Rihanna, Jay Z, Kanye West and Victoria Beckham all having been spotted wearing Maison Martin Margiela designs.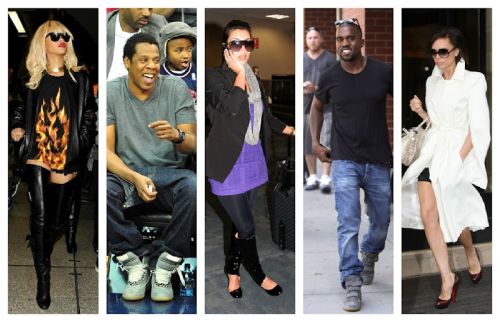 Shop the Maison Martin Margiela eyewear collection at: avenue32.com