Roksanda Ilincic Rocks The Swimsuit With Her S/S 2014 Collection
By
Talita Zoe / London /
in
We Love
on

June 3, 2014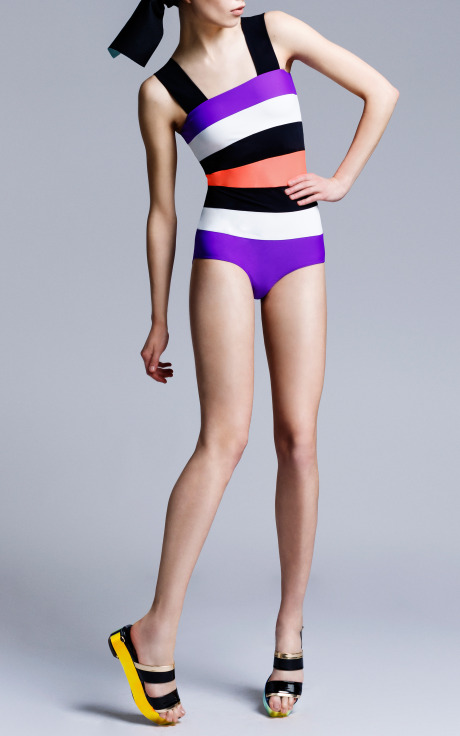 Multi Striped Antares Swimsuit
Roksanda has come a long way since we first met her many years ago whilst buying her first collection. Roksanda recently opened her first store in Mount Street Mayfair, Joining fashions elite.
I remember meeting her for the very first time in her Kings Cross warehouse apartment which she and her husband Philip Bueno del Mesquita had just bought. Already ahead of the curve as with her collection, Roksanda had purchased in an area at the time was a no go area for many. Her apartment as with her collection was futuristic modern with an amazing open space.
Roksanda's Spring Summer 2014 swimwear collection is changing women's take on the swimsuit. Ilincic's swimsuits are young, edgy and sexy using bright modern colours with a 70's style. Swimsuits are no longer for the older woman that maybe don't want to show too much and find bikinis far too risqué.
So if you want sexy sophistication on that Punta del Este or Trancoso beach get your Roksanda Ilincic swimsuit from a selection at Avenue 32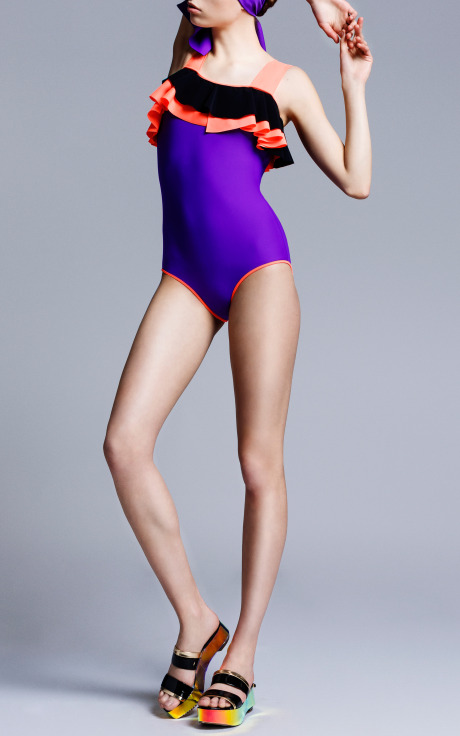 Violet Rafiya Swimsuit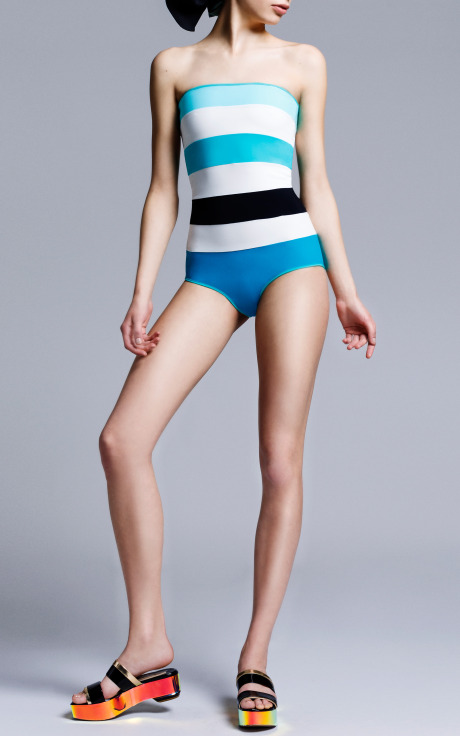 Aqua Striped Talia Swimsuit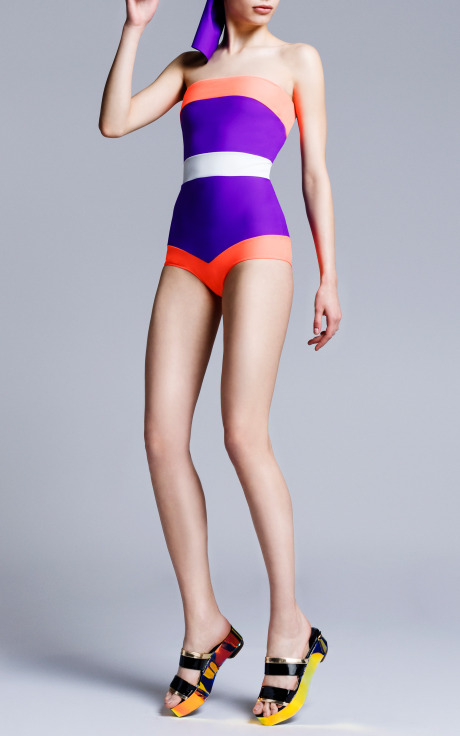 Multi Block Colour Talgo Swimsuit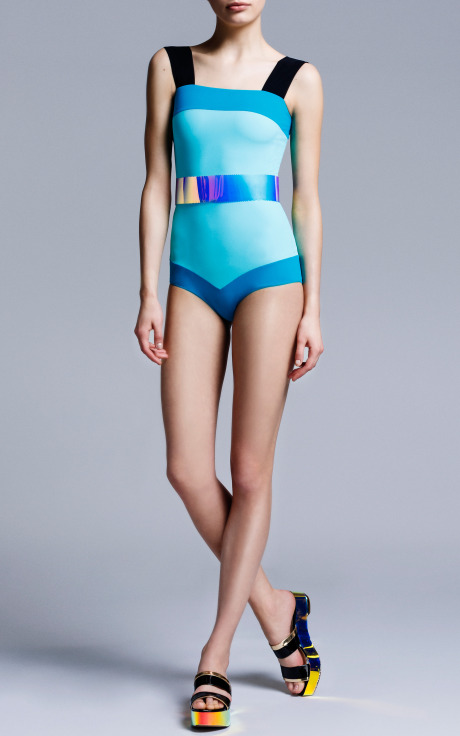 Aqua Block Colour Talgo Swimsuit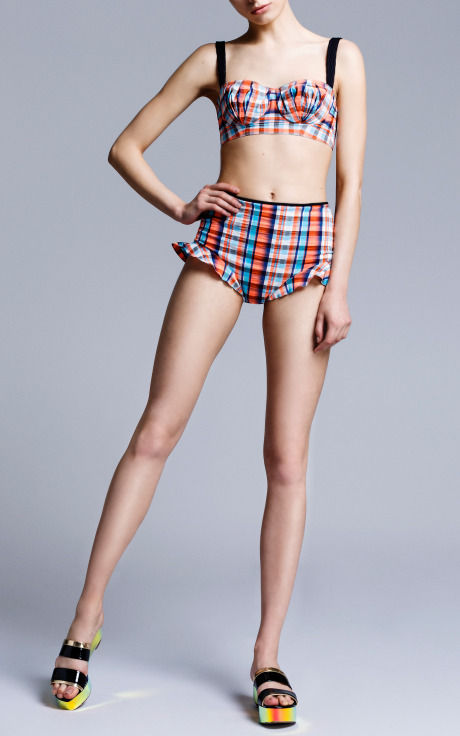 Coral Check Reial Bikini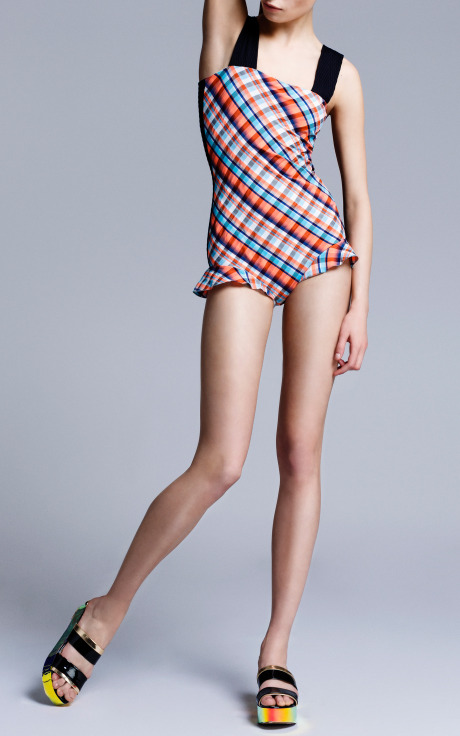 Coral Check Trinity Swimsuit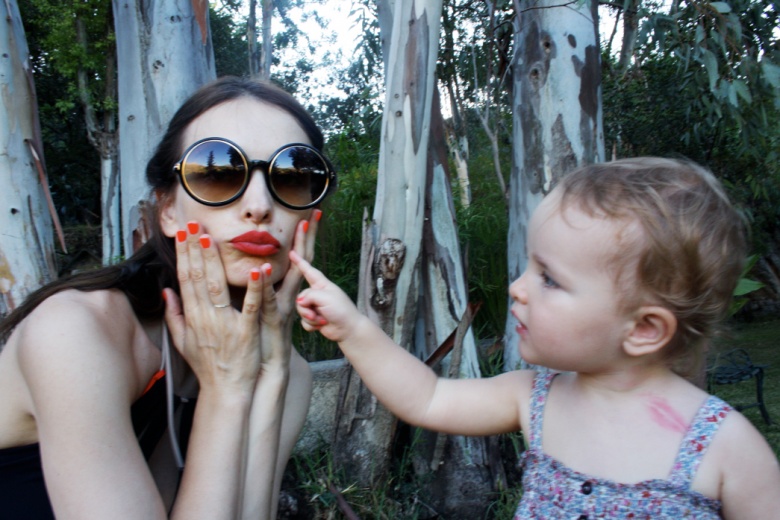 Vogue : Roksanda Ilincic with her daughter Efimia.